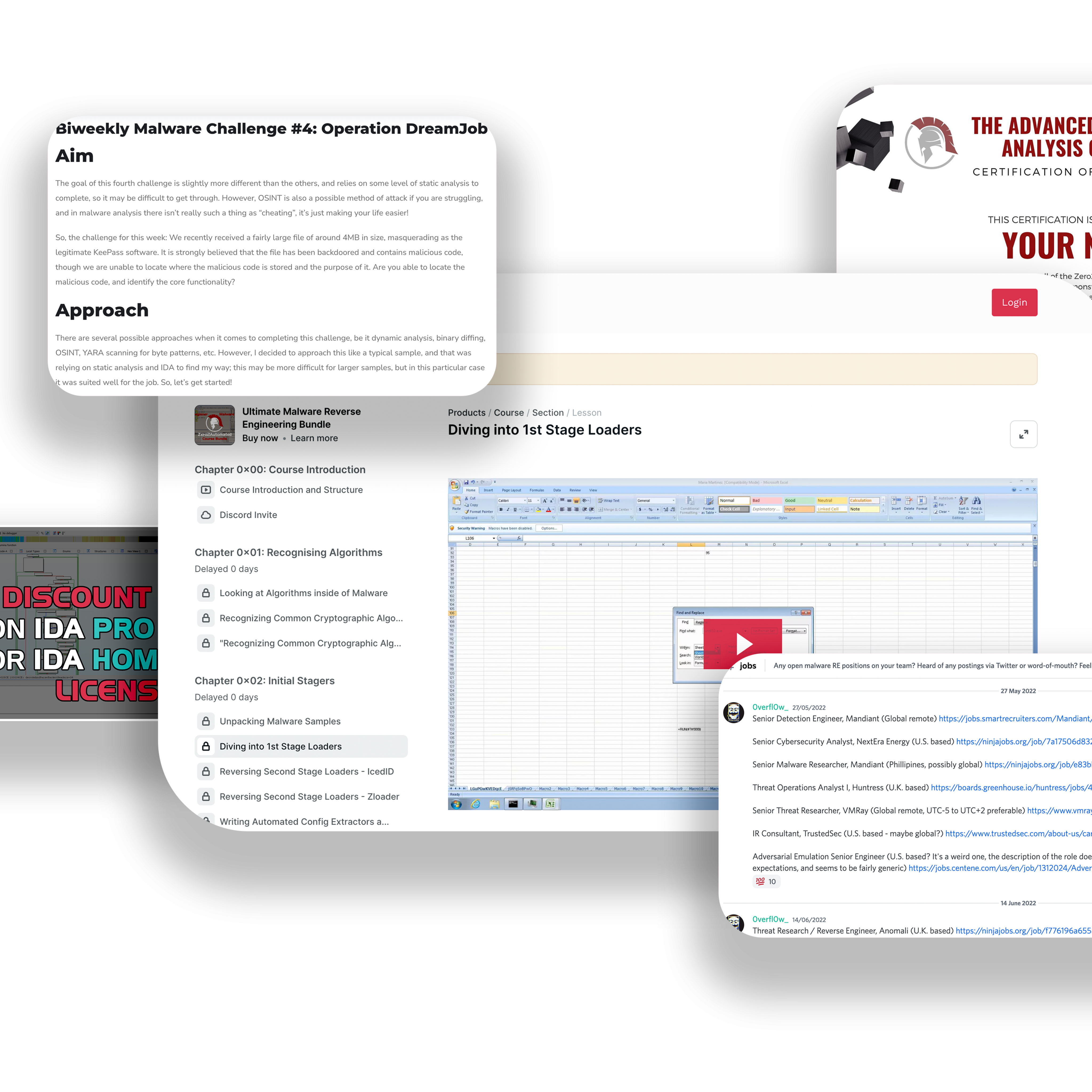 Our On-Demand Virtual
Training Courses
Course Pricing
Our Training Options
Whether you're a beginner to the field, or looking for something more advanced, you'll definitely find something within our course line-up!
Popular
Zero2Automated: The Advanced Malware Analysis Course
from
£149.99
Advanced Topics
Course Discord Channel
Lifetime Access
Certification
Get Started
The Beginner Malware Analysis Course
£39.99
Beginner focused
Practical approach
Lifetime Access
Get Started
Courses
Why Choose Our
Courses?
Practical Focus
All of our courses take a practical approach to teaching, with most chapters split into a short theory section, followed by an in-depth practical analysis


Relevant Material
Unless otherwise specified, all of our training material is focused around modern techniques and malware - so we will not be covering Stuxnet or the CryptoLocker Ransomware
Lifetime Access
We understand life can get in the way, and that's why we provide lifetime access to all of our courses. Whether you want to start today, tomorrow, or next year - it's up to you!
Updated Content
Everyone knows Cyber Security is constantly changing. We want our courses to reflect that, and as a result, we like to maintain our courses over time. From slight changes to remasters.


Certification
Currently our flagship course, Zero2Automated, contains a final examination and certification, provided to all students at no extra cost. We are planning on rolling this out across all courses


Future Discounts
Loyalty is appreciated here, and that's why as an existing customer of ours, you will receive discount on all new courses - plus any additional benefits we roll out in the future, such as membership programs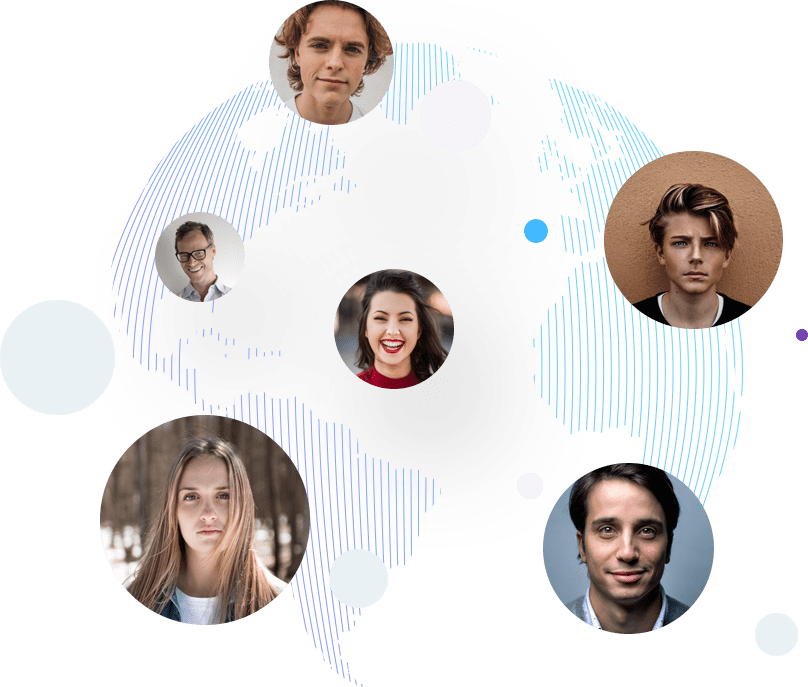 Testimonials
Trusted By Over 4,000+ Students
"Such an excellent content. This is a must if you want to understand the real power of analyzing malware."
Felipe Duarte,​
Security Researcher @ SecurityJoes
"I would say this course is probably one of the best investments I have made to learn RE!"
Chuong Dong,
Malware Reverse Engineer